Drennan Umbrella 50 inch
100% secure payments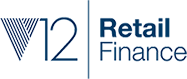 Spend £350.00 or more to qualify for 0% Interest Finance.
Only available to UK residents over 18, subject to terms and conditions.
Description
Drennan Umbrella 50 inch
Features:
1.48m closed length
2.3m maximum height
Extra long adjustable spike
Heavy duty central pole
Machined brass angle tilt mechanism
Three-position angle-tilt
Durable fibreglass spokes
Shallow rib canopy system
PU rot-proof polyester material
210d heavy-weight outer
Taped seams
Securing rings
Threaded stabiliser 3/8in BSF thread attachments
Weighs 2.8kg
Two ground pegs
3m adjustable umbrella cord
PU coated drawstring bag
Drennan aqua and black colour scheme
This sturdy umbrella has an extra long, adjustable spike made from thick-gauge aluminium. Importantly, it is the standard 19mm external diameter of most fishing umbrella poles but with a greater internal wall thickness for extra rigidity and durability.
Both models have the same length adjustable pole, which is height extendable to approximately 2.3m. This ensures it can be pushed deep into the ground yet still allow plenty of height for you to sit under. We have spent considerable time perfecting the three-position tilt mechanism so that the umbrella can be securely locked at different angles.
The umbrella outer is made from durable, PU coated, rot-proof, polyester with taped seams to keep out the elements.
The fibreglass ribs are part of a clever shallow spoke canopy that has been designed to provide maximum head clearance. Securing rings allow you to peg one or more of the panels flush to the ground. There are also four ribs with a removable 'stabiliser' attachment. This has a standard 3/8in BSF thread that will accommodate a bankstick or storm pole for an even sturdier setup. Two ground pegs and a 3m adjustable umbrella cord are also supplied.
The entire package is finished off nicely with a drawstring bag made from the same PU coated material.
Customers who bought this product also bought: