Savage Gear Gravity Stick Paddletail
A slim-profile, long-casting range of soft lures with a high specific gravity. All the lures have a rattle slot in the main body plus an insert weight slot in the tail area to add even more distance to your cast if required. The nose of the lures are perfectly designed for easy rigging on our small hitchhikers. The back of each lure has a recessed slot for our 6/0 weedless hooks, plus a hook guide entry point on the belly for precise and easy rigging.
100% secure payments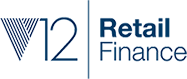 Spend £350.00 or more to qualify for 0% Interest Finance.
Only available to UK residents over 18, subject to terms and conditions.
Description
Savage Gear Gravity Stick Paddletail
Paddletail - a straight retrieve produces a very lively kicking and rocking action along the whole length of the lure. Designed to sit alongside the Pintail and the Pulsetail, the Paddletail displaces enough water to drive the fish wild yet can still be fished very subtly if required.
Length: 14cm
Weight: 15g