Matrix MXC-2 4" X Strong Pole Rigs
Designed for using as pole hooklengths on commercial fisheries. 

Constructed using MXC-2 ultra-sharp PTFE coated hooks and Power Micron monofilament. 

Accurately tied to 4 inches (10cm) which can be securely stored in Matrix hooklengths cases.

Ideal for using with bigger bait like pellets, corn, meat and paste.

Developed to offer strength and durability, perfect when big weights are required.

Available in sizes 12, 14 & 16
100% secure payments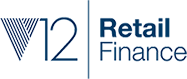 Spend £350.00 or more to qualify for 0% Interest Finance.
Only available to UK residents over 18, subject to terms and conditions.
Description
Matrix MXC-2 4" X Strong Pole Rigs
Designed for using as pole hooklengths on commercial fisheries. 

Constructed using MXC-2 ultra-sharp PTFE coated hooks and Power Micron monofilament. 

Accurately tied to 4 inches (10cm) which can be securely stored in Matrix hooklengths cases.

Ideal for using with bigger bait like pellets, corn, meat and paste.

Developed to offer strength and durability, perfect when big weights are required.

Available in sizes 12, 14 & 16
Reviews
No customer reviews for the moment.