Drennan Heavyweight Cage Feeders
The Range:
Medium 40g
Large 50g
X-Large 60g
XX-Large 70g
Features:
Distinctive camo bronze
Perfect for rivers
Flat bottom
Quick bait release
100% secure payments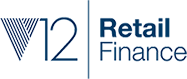 Spend £350.00 or more to qualify for 0% Interest Finance.
Only available to UK residents over 18, subject to terms and conditions.
Description
Drennan Heavyweight Cage Feeders
Drennan Heavyweight Cage Feeders have a flat bottom, making them the perfect answer for fast-flowing rivers when targeting species such as barbel and chub. 
Drennan Heavyweight Cage Feeders are an addition to the existing Stainless Oval Cage Feeder family - but heavier!
Our Cage Feeders release the bait quicker than conventional solid-walled versions. Being oval, they will hug the bottom of your swim more effectively than a round feeder and also be less obvious to wary fish. On the retrieve, an oval shape also helps to lift the feeder off the bottom quickly to help avoid snags.
The stainless steel mesh is electroplated in a distinctive camo bronze.
Customers who bought this product also bought: