Fox Mini Micron X inc. Hardcase
100% secure payments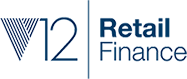 Spend £350.00 or more to qualify for 0% Interest Finance.
Only available to UK residents over 18, subject to terms and conditions.
Description
Fox Mini Micron X inc. Hardcase
Re-worked, and boasting a number of updated features, including a seven-level volume control button, tone and sensitivity controls.
The D-tec sensing system technology is clear and consistent, whilst the cone speaker is clear and concise!
Colours can be selected by holding down the volume and then using the sensitivity button to change as desired.
Features
Includes receiver technology
Volume control button with seven levels
Tone control button with four settings
Sensitivity control button with four different settings
Drop back differential
Two Ø5mm High Vis Multi coloured LED's, Green, Blue, Red and Orange
Adjustable LED brightness
LED's adjusted by holding down volume button and pressing tone button
D-Tec Sensing System/Roller wheel technology for clear, consistent bite detection
Power out socket 2.5mm – for use with illuminated bite indicators such as the Fox Illuminated Swinger®
Low battery warning
Batteries are too low when the LEDs automatically begin to flash red every 2 seconds
Cone speaker for crisp sound
Rubber inlays to protect your rod and hold it in place on savage bites
On/off toggle switch
 Knurled locking collar
Takes small N Type/ LR1 batteries
Metal (Alloy) 3/8 BSF thread
Reviews
No customer reviews for the moment.