Trakker Sanctuary T8 Landing Net
Key Features
Bespoke reinforced nylon spreader block
Easy assembly
Unique buoyancy aid
6ft two-piece carbon handle
Carbon arms
Red detailed whippings
Japanese shrink grip
Matt black handle
Free-flow 42 olive mesh
Supplied with drawcord carry bag
100% secure payments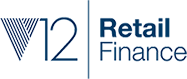 Spend £350.00 or more to qualify for 0% Interest Finance.
Only available to UK residents over 18, subject to terms and conditions.
Description
Trakker Sanctuary T8 Landing Net
Key Features
Bespoke reinforced nylon spreader block
Easy assembly
Unique buoyancy aid
6ft two-piece carbon handle
Carbon arms
Red detailed whippings
Japanese shrink grip
Matt black handle
Free-flow 42 olive mesh
Supplied with drawcord carry bag
New and redesigned for 2019, the Sanctuary T8 landing net from Trakker features a two piece, 6ft carbon landing net handle, carbon arms, and a bespoke nylon spreader block that's been reinforced for superior strength.

Easy to put together, the landing net handle features Japanese Shrink Wrap grip, giving you superior hold in wet conditions, and a comfortable handling experience.  Free-flow olive mesh is fish friendly, and exceptionally manoeuvrable in the water, giving you a swift, smooth retrieve on any venue.
Carbon arms add to the strength of this all-new landing net from Trakker, which looks great in any carp setting, and makes it easy to get the best out of your performance, wherever you're fishing, and whatever you find on the end of your line.
Smart red whippings add a contemporary, urban touch to this classically-styled landing net, and create a tackle essential that will appeal to any carp angler.