Free Spirit Hi S 13ft SPM Rod Black Edition 50mm Ringing
Length - 13ft
Test Curve - 4.5lb
Ringing - 50mm
Handle - Standard Abbreviated
100% secure payments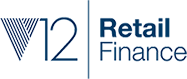 From £37.58 per month over 12 months interest free.
Only available to UK residents over 18, subject to terms and conditions.
Description
Free Spirit Hi S 13ft SPM Rod Black Edition 50mm Ringing
As the name implies, this is the matching SPM rod to the Free Spirit Hi-S range of carp rods, it has taken three years to develop but has been worth the wait, its unreal how light and responsive this rod is. These are cosmetically the same as the Free Spirit Hi-S carp rods, to be honest side by side you struggle to tell which was the SPM rod, they are that thin!
Available in 12' and 13' versions with 50mm ringing.
These are purpose designed for maximising Spomb work as well as spod and long range marker work
To celebrate the 20 year anniversary of Free Spirit Fishing we released the 'XX' Black Limited Edition carrying the 'XX' logo and supplied with a Certificate of Authenticity. Only available to order in 2020 and limited to just 10 models this rod still proved incredibly popular. For this reason we will offer a new Black Edition across a wider range of the Hi-'S' family (but not supplied with Certificates or Unique 'XX' logo).
The rods features a black version of the 1k clone reel seat, black Acetile butt cap and collars, matt black framed 'S'-Lite main guides and black framed anti-frap tip guide. Whipped in black with black tipping above the logo the rods weigh around 30g lighter than the standard Hi-'S' due to these changes in fittings.
The blanks feature the trusted Hi-'S' carbons with Japanese Low Resin (resin content below 20%) and 40t modulus and finished with an attractive 1k weave the length of the rod. All rods are assembled in the UK to our exacting standards and guides mounted on the spine of the rod to help prevent twisting during the cast, facilitate more accurate casting and prolong the life of the blank through less stress caused by the blank trying to re-align to the spine.
All blanks are precision ground to produce a smooth, attractive cosmetic finish and feature our 'Perdurable' blank finish – meaning there is no paint or lacquer on the blank so the rod looks great for many years of service.
The Black Editions are available with abbreviated handles, full cork, full EVA or full shrink and can be custom built on any of our Hi-'S' range. If you like the look of the Black Editions but want a bespoke rod we carry aim to all these components in stock.
The Matrix of rods below shows some examples of the range we will offer. We plan to have available builds for all models of Hi-'S' including the shorter carp and stalking rods, SPM, Spod and Marker rods and even Hi-'S' landing nets. For more information please refer to the Hi-'S' product pages and ask your local Free Spirit stockist for details.
Length - 13ft
Test Curve - 4.5lb
Ringing - 50mm
Handle - Standard Abbreviated
Data sheet
Rod Model

Hi-S