Nash Titan Hide Fast Fit Storm Pole Adaptors
Key Features
Nash Titan Hide Fast Fit Storm Pole Adaptors
Make your bivvy the ultimate shelter from any storm
Quality, reliable performance from the Nash brand
100% secure payments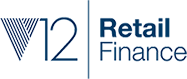 Spend £350.00 or more to qualify for 0% Interest Finance.
Only available to UK residents over 18, subject to terms and conditions.
Description
Nash Titan Hide Fast Fit Storm Pole Adaptors
When you're on an exposed bankside, with the wind beginning to gather strength, and the rain turning from a light drizzle to a full-on downpour, but the fish are running well, and you've come within a hair's breadth of bringing up a potential new personal best, there's nothing for it but to get the storm poles up on your bivvy, and settle in for a rough ride, with the hope of a decent, carp-featured reward at the end of it all.  Carp angling is all about survival of the fittest, and if you've got the Nash Titan hide, some storm poles, and these storm pole adaptors, you're going to come through fighting, whatever the weather might throw at you.
With a reputation for quality, reliability, and carp angling excellence, when you buy a product from the established, acknowledged experts behind the Nash brand, you know it's money well spent, and you're guaranteed a practical, functional, and stylish product that will see you right for many sessions to come.
That's as true with a top-of-the-range, top-price Nash bivvy as it is with small accessories such as these adaptors. Unlike other brands, Nash never do half a job. If it's made by Nash, it's made well.
No matter how wild the weather or how treacherous the terrain, you can trust these storm pole adaptors to ensure full security, wind resistance, and rigidity, meaning you can safely carry on fishing while the elements howl and wail around you.  Your Nash shelter might be the most stable thing on the bank, but it's a stability you can rely on, and a stability that will see you through to the conclusion of your session, even if the conditions turn out to be… not quite what you expected when you set out. Carp don't care about your comfort, and, if they're running in the teeth of a gale, that's when you need to be in the swim, rod in hand, hook baited, and storm poles set up with solid, reliable storm pole adaptors in place, ensuring your bivvy is the ultimate shelter, no matter how strong the surrounding storm.
Get your storm poles on quickly and firmly with these Nash Fast Fit Storm Pole Adaptors.
Customers who bought this product also bought: