Drennan DMS Carryalls
DMS is an acronym for Drennan Modular System. The DMS range begins with the Visi Boxes which come in Large, Medium and Small sizes. The dimensions of the Visi Boxes are deliberately interconnected amongst themselves and to the Large and Small Carryalls.
100% secure payments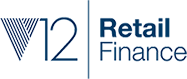 Spend £350.00 or more to qualify for 0% Interest Finance.
Only available to UK residents over 18, subject to terms and conditions.
Description
Drennan DMS Carryalls
DMS Small Carryall – 25L – 36cm x 29cm x 24cm
The DMS Small Carryall is designed to accommodate the range of Visi Boxes in a compact efficient use of space. This Small Carryall is ideal for River and Canal Anglers where traveling light is important. It is also ideal for dedicated feeder fishing tackle transportation.

DMS Large Carryall – 37L – 54cm x 29cm x 24cm
The DMS Large Carryall is designed to accommodate the range of Visi Boxes in a compact efficient use of space. This Large Carryall designed to transport all the tackle needed for serious match anglers on natural or commercial venues.

Features:
•   EVA - Light and durable
•   Easy to clean and waterproof (Alan Scotthorne jet washes his to nearly new!)
•   Small and Large
•   Transparent Lids
•   Can store any combination of the DMS Visi Boxes