Nash Siren R3 Receiver
The R3 Receiver precisely replicates the R3's Intelligent Sensing - offering exact tone reproduction bleep for bleep even in difficult swims or around obstacles that cripple inferior remote systems. Tested to in excess of 400 metres, you can be sure the signal between your alarms and the R3 remote cannot readily be compromised
100% secure payments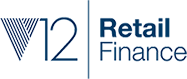 Spend £350.00 or more to qualify for 0% Interest Finance.
Only available to UK residents over 18, subject to terms and conditions.
Description
Nash Siren R3 Receiver
The R3 Receiver precisely replicates the R3's Intelligent Sensing - offering exact tone reproduction bleep for bleep even in difficult swims or around obstacles that cripple inferior remote systems. Tested to in excess of 400 metres, you can be sure the signal between your alarms and the R3 remote cannot readily be compromised
Note: Range can vary considerably depending on atmospheric conditions
Market leading remote performance – independently verified
Exact alarm tone reproduction
Four channel one touch pairing with R3 alarm heads
Additional fifth channel to programme in friends' alarms (up to 32)
High impact soft touch case with gasket seals to maximise waterproofing
Anti-theft warning alarm
Adjustable volume
Vibration and mute functions
Supplied with four colour lens option pack allowing receiver to be customised to match any head LED colour combination
Lanyard and karabiner included.
Ultra long battery life
Low life battery alert
Powered by 1 x CR123A – 3V battery (NOT INCLUDED)
Note - Extended range receiver performance is an indication of signal strength, improving reception in swims with signal interference. Nash Tackle do not encourage baited rods to be left unattended.
Customers who bought this product also bought:
Reviews
No customer reviews for the moment.