Nash Siren S5r Bite Alarms
Staying one step ahead of pressured carp demands feedback. Heightened awareness for better results drives the Nash launches in alarms and visual indication. Innovation in sensing technology in Sirens twinned with the most responsive indicator range yet in the Siren Optics keeps you in touch, in readiness, and in position to strike back against riggy fish.
100% secure payments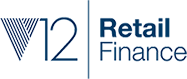 Spend £350.00 or more to qualify for 0% Interest Finance.
Only available to UK residents over 18, subject to terms and conditions.
Description
Nash Siren S5r Bite Alarms
The award winning compact Nash Siren S5 goes wireless for 2013 with the launch of the S5R remote series. With the same bulletproof build quality common to all Siren series alarms the Siren S5R uses advanced communication technology and component integrity for accurate and reliable remote performance whatever the conditions. Registering the smallest indications in the worst weather the Siren S5R keeps you in touch.
Features
Extreme range remote performance.
Super sensitive bite indication.
Run LED and latching LED.
Supplied with a protective PVC case.
Siren S5R head available in Red, Blue, Purple, Green and Clear.
High output adjustable volume.
Built in line guard.
Extended battery life.
Powered by 1 x CR2 3 V battery (not included).
Customers who bought this product also bought:
Reviews
No customer reviews for the moment.