CARP PORTER DELUXE PORTER PALS
Zip top and buckle
Perfect for storing bait
Can be hung anywhere on frame
Foil Lined
100% secure payments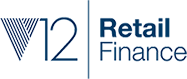 Spend £350.00 or more to qualify for 0% Interest Finance.
Only available to UK residents over 18, subject to terms and conditions.
Description
CARP PORTER DELUXE PORTER PALS
Zip top and buckle
Perfect for storing bait
Can be hung anywhere on frame
Foil Lined
The deluxe porter pals are one of our top selling accessories and now available in a DPM version.

Featuring a silver lining, zip top and buckle the bags offer excellent insulation which is great for storing bait.

Built in wire hooks allow the Pals to be located anywhere on the frame to achieve the best balance.

Can be used to store many other items including water bottles
You might also like
Reviews
No customer reviews for the moment.